Qui Gon Jinn
is a Jedi Knight in the Lego Starwars Toyline, and also one of the main protagonists in Star Wars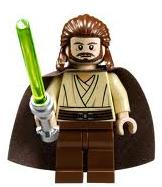 Episode 1: The Phantom Menace. He has been seen in several sets, with five variants all together. He has appeared in sets from 1999-2000, then returned in 2007, and was again seen in 2011. Near the end of Star Wars 1, he was killed by
Darth Maul
, a Sith sent to kill Queen Amidala. He was trained by the Jedi-turned-Sith Lord, Count Dooku.
Exclusive Parts
Edit
Some Qui Gon Jinn variants have exclusive pieces: His hair piece has been seen on all but two variants of him (these two are wearing hoods). His torso has also remained exclusive to his Minifigure. His head has been seen only on him from 1999-2007. His new 2011 head and torso to date are still exclusive.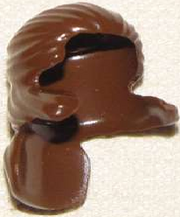 Ad blocker interference detected!
Wikia is a free-to-use site that makes money from advertising. We have a modified experience for viewers using ad blockers

Wikia is not accessible if you've made further modifications. Remove the custom ad blocker rule(s) and the page will load as expected.